Scotland is one of the best places in the world for tourism – there is just so much to see there. It really is a place that everyone should visit at least once in their lives. Actually, why have a limit? Go as many times as you can – we guarantee that you will come across something new every single time. Below we are going to explain to you why you should visit this wonderful country.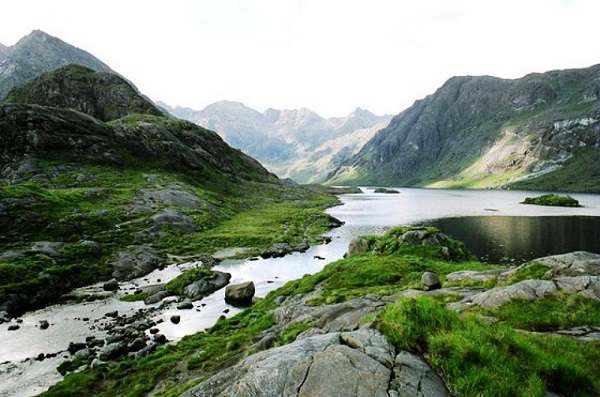 The Highlands Are Outstanding
When you are in Scotland, the Highlands is one place that you cannot skip. They stretch for hundreds and hundreds of miles and are home to some of the most beautiful areas in the country. You need to make sure that you pay a visit to Cairngorms National Park, visit some of the wonderful little villages, and walk around some beautiful lochs. The best thing about the Highlands is the dramatic scenery – it is completely different to the landscapes you will find in the rest of the country.
You Can Watch a Scottish Cricket Match
It may surprise you to know that cricket in Scotland actually has a long history. The first Scottish cricket match happened in September 1785 at Schaw Park, Alloa. The match was contested by 2 teams of nobles. However, it wasn't until 1849 when the All England XI, a travelling professional cricket team, played in Scotland, which sparked a great interest in cricket. Since then, Scottish cricket has continued to grow, with over 200 cricket clubs spread around the country.
The Food is Delicious
Scottish food is soul food that is perfect no matter what time of the year you happen to be visiting. On a cold day, there is nothing better to warm yourself up than a bowl of Stovies. If you happen to have a sweet tooth, then you will really enjoy a slice of Scottish Tablet. We guarantee that you will feel a sugar rush as soon as you take your first mouthful, but please do not feel guilty about it. You can then wash your tablet down with a nice cup of Scottish tea. Of course, there is one thing that you have to try when you are in Scotland and that is Haggis. When you find out what it is made out of, you probably will not be too tempted to try it but try and ignore that as it really is delicious.
The Drives Are Incredible
If you are looking for a country to go on an amazing road trip in, then you really must consider Scotland. If you are visiting from the United States or Canada, then you will probably find the roads to be quite small and winding, but do not let this put you off. One of the best drives in Scotland is the NC500 – you will find yourself stopping so many times to explore its beauty. Just remember to watch out for Highland cows though.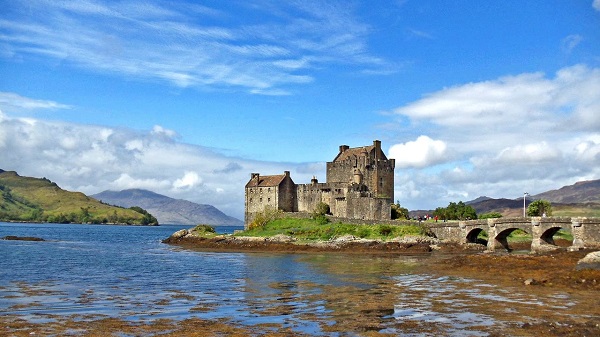 It Is Home to Some of the World's Most Beautiful Castles
There is one thing that Scotland is known for and that is beautiful castles. When you are visiting this great country, you really should pay a visit to Inverness Castle, Edinburgh Castle, and Eilean Donan Castle. In our opinion, if you take a trip to Scotland and do not pay a visit to its wonderful castles then you have missed a trick.
You Can Walk in Dinosaur Footprints
No trip to Scotland is complete if you have not paid a visit to the Isle of Skye. When you are here, go to the beach at An Corran, Staffin, and you will be able to find dinosaur footprints from over 165 million years ago. Here, you can get a glimpse into a world that one was. Being able to step into the footprint of something that lived so long ago is really awesome if you ask us. You will also get a better idea as to just how big these creatures were.